In October 2005, fresh off the WB appearance high, The Nick Atoms rounded up two more bands from the show to play O'Gara's Garage in St. Paul.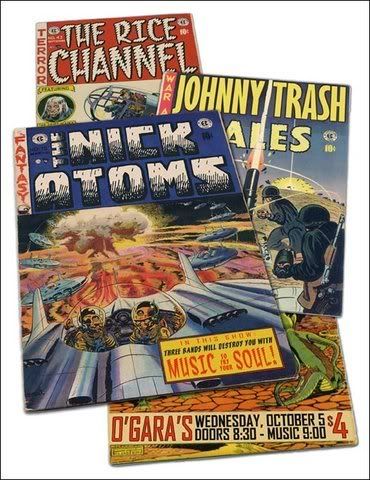 The Rice Channel bailed on us, but Johnny Trash came through with flying colors and opened our show.  We had a great time and played a whole lot of obscure songs that we never played at MarsCon.
One of our favorites was a cover of "Drink Till I Die" from Bad News (aka: The Young Ones).  Here's The Nick Atoms pounding away complete with "rockstar fog"!
Enjoy!